Bill Booth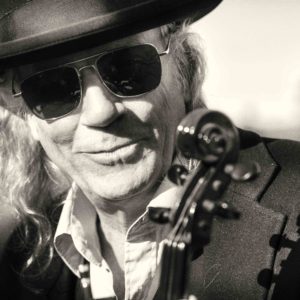 With "Some Distant Shore," Bill Booth illustrates the depth of his character, with a hearty mix of acoustic rock, Americana and Celtic-inspired folk. The roots-rock artist who has been described as "a Mark Knopfler with fiddle and accordion," has also been likened to J.J. Cale, Tom Pacheco, Springsteen, and Tony Joe White. A native of the State of Maine, this singer songwriter has led a life of frequent journeys. From the folk and dance halls of rural New England to Louisiana and the deep south to the city streets of New York and the far shores of Scandinavia, Booth has soaked up musical influences all along the way.
On "Some Distant Shore", he returns to some of the folk roots of his native New England, with it's long history of Irish, English and Scottish immigration, to create an album which draws its musical and lyrical inspiration from the traditions of the British Isles as well as areas of North America where there is a stronger Celtic influence.
An expatriated American who has been based in Oslo since entering the Norwegian music scene performing on the fiddle with rock legend Åge Alexandersen, he has released five critically well-received solo albums of self-penned songs, and composed for and performed on dozens of releases by other established artists. Bill Booth appears regularly either with his own band or as a solo acoustic performer (guitar and fiddle) at festivals and concert arenas as well as folk clubs and venues in Scandinavia and other parts of Europe and the United States.
"Wild Geese"
"Molly McKeen"